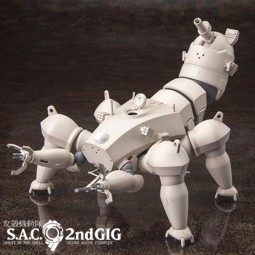 https://www.yorokonde.de/media/image/thumbnail/ghostintheshellhaw206kotogal_30x30.jpg
https://www.yorokonde.de/media/image/thumbnail/ghostintheshellhaw206koto1_30x30.jpg
https://www.yorokonde.de/media/image/thumbnail/ghostintheshellhaw206koto2_30x30.jpg
https://www.yorokonde.de/media/image/thumbnail/ghostintheshellhaw206koto3_30x30.jpg
https://www.yorokonde.de/media/image/thumbnail/ghostintheshellhaw206koto4_30x30.jpg
https://www.yorokonde.de/media/image/thumbnail/ghostintheshellhaw206koto5_30x30.jpg
https://www.yorokonde.de/media/image/thumbnail/ghostintheshellhaw206koto55305ce3af0783_30x30.jpg
https://www.yorokonde.de/media/image/thumbnail/ghostintheshellhaw206koto6_30x30.jpg
https://www.yorokonde.de/media/image/thumbnail/ghostintheshellhaw206koto7_30x30.jpg
https://www.yorokonde.de/media/image/thumbnail/ghostintheshellhaw206koto8_30x30.jpg
https://www.yorokonde.de/media/image/thumbnail/ghostintheshellhaw206koto9_30x30.jpg
https://www.yorokonde.de/media/image/thumbnail/ghostintheshellhaw206koto10_30x30.jpg
https://www.yorokonde.de/media/image/thumbnail/ghostintheshellhaw206koto11_30x30.jpg
https://www.yorokonde.de/media/image/thumbnail/ghostintheshellhaw206kotogal_720x600.jpg
https://www.yorokonde.de/media/image/thumbnail/ghostintheshellhaw206koto1_720x600.jpg
https://www.yorokonde.de/media/image/thumbnail/ghostintheshellhaw206koto2_720x600.jpg
https://www.yorokonde.de/media/image/thumbnail/ghostintheshellhaw206koto3_720x600.jpg
https://www.yorokonde.de/media/image/thumbnail/ghostintheshellhaw206koto4_720x600.jpg
https://www.yorokonde.de/media/image/thumbnail/ghostintheshellhaw206koto5_720x600.jpg
https://www.yorokonde.de/media/image/thumbnail/ghostintheshellhaw206koto55305ce3af0783_720x600.jpg
https://www.yorokonde.de/media/image/thumbnail/ghostintheshellhaw206koto6_720x600.jpg
https://www.yorokonde.de/media/image/thumbnail/ghostintheshellhaw206koto7_720x600.jpg
https://www.yorokonde.de/media/image/thumbnail/ghostintheshellhaw206koto8_720x600.jpg
https://www.yorokonde.de/media/image/thumbnail/ghostintheshellhaw206koto9_720x600.jpg
https://www.yorokonde.de/media/image/thumbnail/ghostintheshellhaw206koto10_720x600.jpg
https://www.yorokonde.de/media/image/thumbnail/ghostintheshellhaw206koto11_720x600.jpg
Ghost in the Shell: Haw 206 Model Kit

Hersteller Kotobukiya
Artikel-Nr.: KO13033
Produktinformationen "Ghost in the Shell: Haw 206 Model Kit"
Verfügbar

sofort lieferbar

Maßstab

non Scale

Serie

Ghost in the Shell S.A.C.
Aus Kotobukiyas hauseigener Mecha-Reihe ´Frame Arms´ kommt dieses ´Model Kit´ . Zusammengebaut ist die Figur ca. 24 cm gross. Sie verfügt über massig Artikulationspunkte und Austauschteile. So kann der Roboter in verschiedenen Posen und mit diversen Waffen präsentiert werden. Der fertig bemalten Bausatz besteht aus mehr als 300 Teilen. Das Besondere an dieser Figur ist, dass sie, ganz wie eine Actionfigur, voll beweglich ist.
Größe: 24cm
Hersteller: Kotobukiya
Weiterführende Links zu

"Ghost in the Shell: Haw 206 Model Kit"

Weitere Artikel von Kotobukiya