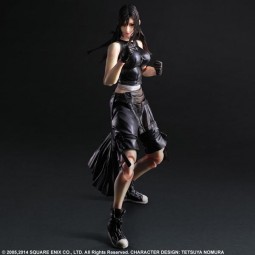 https://www.yorokonde.de/media/image/thumbnail/finalfantasyviiadventchildrenplayartstifi1_30x30.jpg
https://www.yorokonde.de/media/image/thumbnail/finalfantasyviiadventchildrenplayartstifi2_30x30.jpg
https://www.yorokonde.de/media/image/thumbnail/finalfantasyviiadventchildrenplayartstifi3_30x30.jpg
https://www.yorokonde.de/media/image/thumbnail/finalfantasyviiadventchildrenplayartstifi4_30x30.jpg
https://www.yorokonde.de/media/image/thumbnail/finalfantasyviiadventchildrenplayartstifi5_30x30.jpg
https://www.yorokonde.de/media/image/thumbnail/finalfantasyviiadventchildrenplayartstifi1_720x600.jpg
https://www.yorokonde.de/media/image/thumbnail/finalfantasyviiadventchildrenplayartstifi2_720x600.jpg
https://www.yorokonde.de/media/image/thumbnail/finalfantasyviiadventchildrenplayartstifi3_720x600.jpg
https://www.yorokonde.de/media/image/thumbnail/finalfantasyviiadventchildrenplayartstifi4_720x600.jpg
https://www.yorokonde.de/media/image/thumbnail/finalfantasyviiadventchildrenplayartstifi5_720x600.jpg
Final Fantasy VII - Advent Children Play Arts Kai Tifa Actionfigur

Hersteller Square Enix
Artikel-Nr.: SW10488
Produktinformationen "Final Fantasy VII - Advent Children Play Arts Kai Tifa Actionfigur"
Art

Actionfigur

Verfügbar

ausverkauft

Serie

Final Fantasy VII

Maßstab

non Scale

Hersteller

Square Enix
Aus Square Enix´ beliebter ´Play Arts Kai´-Reihe kommt diese hochwertige Actionfigur aus dem Videospiel ´Final Fantasy VII Advent Children´. Sie ist ca. 26 cm groß und wird mit weiterem Zubehör in einer Fensterbox geliefert. Größe: ca. 26cm
Hersteller: Square Enix
© SQUARE ENIX CO., LTD. All Rights Reserved. PLAY ARTS and FINAL FANTASY are registered trademarks or trademarks of Square Enix Co., Ltd.
Weiterführende Links zu

"Final Fantasy VII - Advent Children Play Arts Kai Tifa Actionfigur"

Weitere Artikel von Square Enix