Otacool Buch Worldwide Otaku Rooms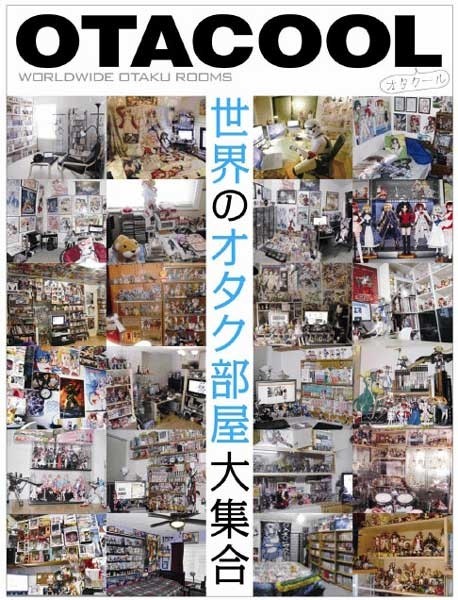 Article cannot be pre-ordered at the moment.
Product description
Product information "Otacool Buch Worldwide Otaku Rooms"

Hersteller

Kotobukiya

Order number:

KO12002
Kotobukiya announces their first English/Japanese book that introduces over 108 cool and stylish Otaku Rooms Worldwide.
Capturing the Otaku Culture from a totally new angle, OTACOOL shows a diverse range of incredible Otaku rooms classified by the countries they live in, and lots of close ups on special guests. Featuring internationally recognized OTAKU enthusiasts such as Danny Choo and Steve Sansweet (Lucas Film), the one and only Otaku Collection Room Book will feature, famous collectors, idols, sculptors, and tons of photos collected from Official ´Otaccol´ Website.
Summary:
- 98 room s from World Wide
- including Les David (Ultimate Indiana Jones Collector), Jarry Sebastien (Famous French Anime Otaku), Amano Ai (Japanese Artist/Idol, author of Samurai Girl), Steve Sansweet (Lucasfilm content manager/ World's largest Star Wars Collector), Danny Choo (World's most famous Otaku Blogger), Junnosuke Abe (Kotobukiya's Master Sculptor).
It also features "How to Display Figures" – article on techniques to decorate your Otaku Room
- 128 pages in full color
- Size 14.7 cm x 21 cm (A5)
Manufacturer: Kotobukiya

Related links to "Otacool Buch Worldwide Otaku Rooms"
Ratings
Customer evaluation for "Otacool Buch Worldwide Otaku Rooms"
Write an evaluation
Evaluations will be activated after verification.